Gary King serves as an elder amongst a team of elders at New
Life Christian Center in Celina, Ohio, a church which he founded in
1972. Gary is one of the founding Directors of Apostolic Team
Ministries, Intl. He also serves as a member of the Council of
Apostolic Fathers of ATMI. In his local community he serves on the
board of Community Action Lifeline, a local food pantry and crisis
management center which he helped to found in 1993.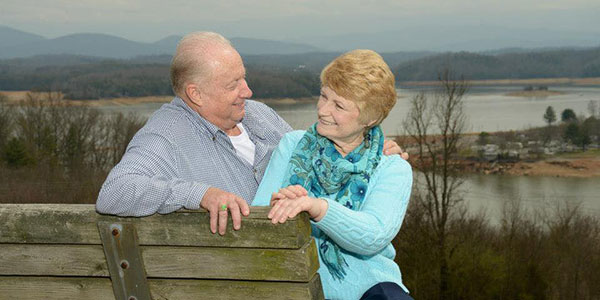 Gary has traveled extensively throughout the U.S., Europe, Asia,
Central and South America, and Africa ministering apostolically and
as a prophetic teacher. His burden is to plant churches and to help
strengthen existing churches. His insights on "the spiritual walk of
the believer" and "intimacy with God" have been a major emphasis of his teaching ministry.
Gary resides in Celina, Ohio and enjoys serving as an Elder amongst a team of elders at New Life. In his free time he enjoys visiting with his family. His published books include The Terminal Generation and The Transitional Generation. Gary was married to his beloved Paulette for 48 years before she went home to be with the Lord in 2013. Gary is a spiritual father of many, father of six, grandfather to fourteen grandchildren, and great grandfather of two.
*When we finally arrive at the place of acting Christ-like, we must ask ourselves the hard questions, "Is my motive for doing so to promote myself or to promote Christ?" "Am I wanting to Appear spiritual or Be spiritual?"
*Facts are facts and not opinions; opinions are opinions and should not be considered as facts"
*When truth becomes what I live and not just what I believe, it will set me free. Until then it's just what I believe. Believing the right thing does not free us; it is living right that frees us. The first is theory; the second is reality.
"It's one thing to miss the mark or miss the standard, but it is quite another to change the mark or change the standard."
"The former is failure, the latter is defiance. The former is called sin, the latter is called rebellion.
– confess the former and repent of the latter."
"Do not force the Scriptures to walk your talk; let the Scriptures talk to determine your walk!!!"
"It should be more important for you to be willing to move to truth than to be determined to prove you are right!!! MY GOAL – I don't want to prove me to be in the right, I want to move me to be in the truth."